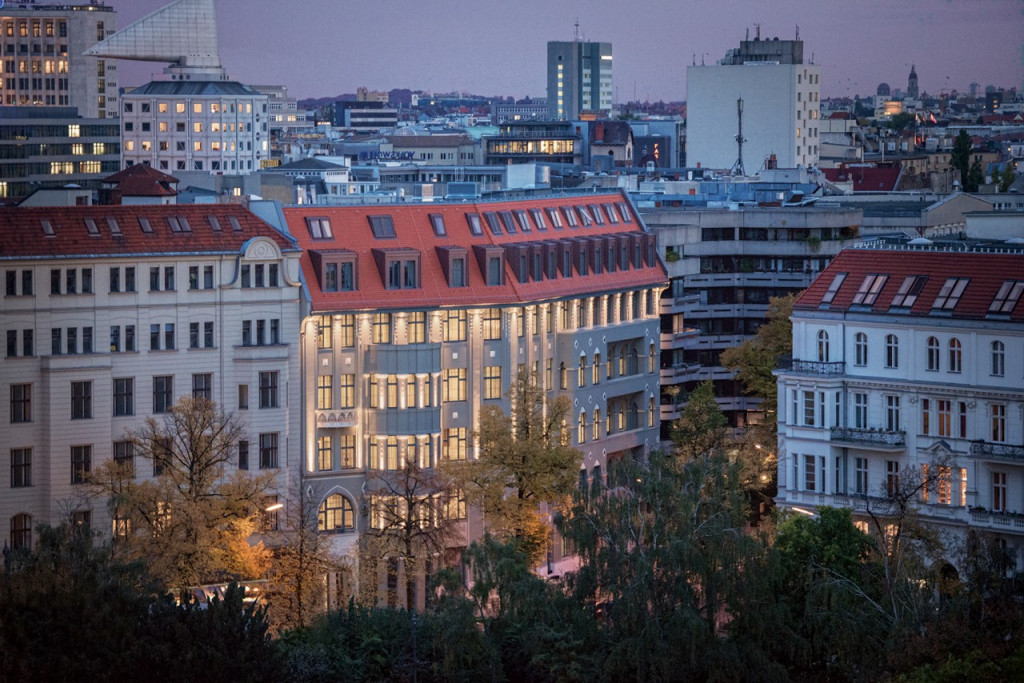 Local stories for global markets – from a boutique hotel to a cultural driver
The contrast could scarcely be bigger. The starting point: an old people's home. The plan: a grand hotel – and one with connections to the world's biggest hotel company. Not the best starting position for the branding of a five-star hotel. Or is it?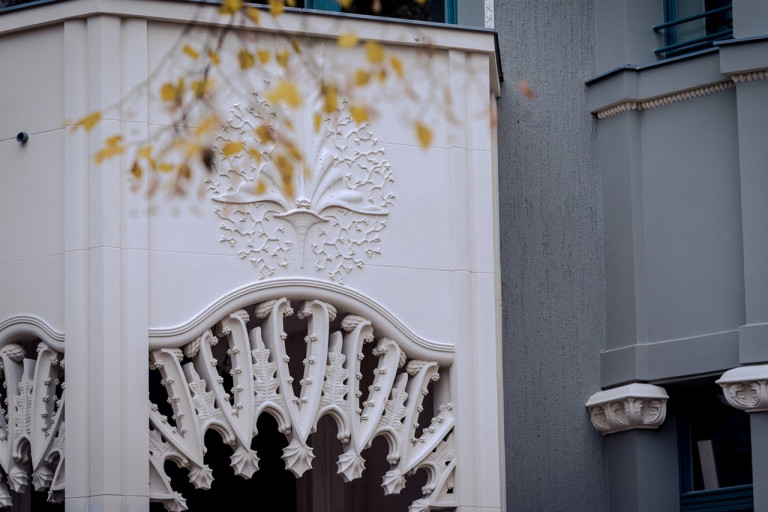 Culture rather than beds – what hotels really offer
The market for overnight stays is highly competitive – even in the premium sector. Users' demands are also changing: a shift in social values makes people look differently at traditional status and luxury symbols. How guests' identities can be narrated through places and their unique style of travelling is today more important than grand-hotel airs and gilding.
With this in mind, hotels cannot rely solely on interchangeable hardware as the driver of occupancy, room rates and differentiating communication. As with other brands and organisations, hotels are players in a social system based on narrative principles. Today's successful hotels adopt targeted cultural techniques in order to establish themselves as stakeholders in local and global communities.
What's needed for this is a strategic narrative that not only guides future decisions on touchpoints, interior design and guest management but also interweaves the hotel's own history with relevant social contexts in a way that ensures future viability. The starting point for the collaboration with a new old boutique hotel in Berlin was therefore a plunge into its chequered past.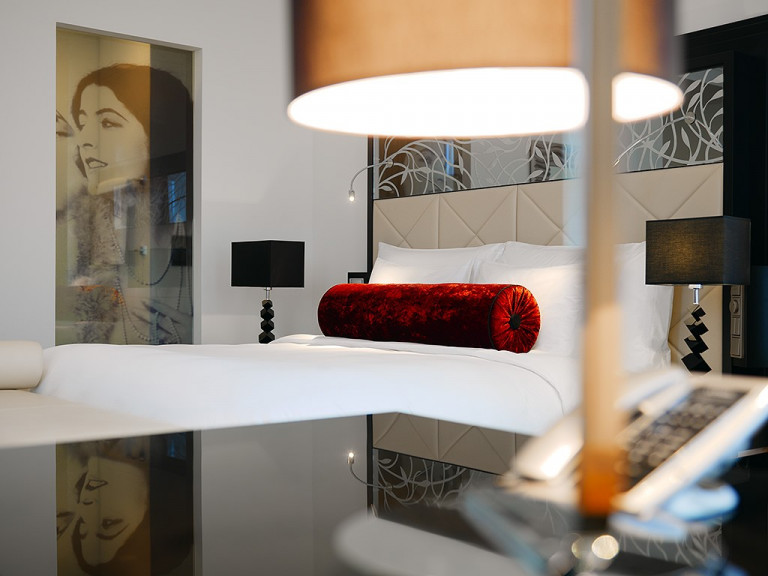 Highs and lows – the ingredients of good stories
The house has a colourful history. A former stately private residence became a grand hotel, an officers' mess and a watering hole for artists. The hotelier's daughter wrote an entire book about it, including Russian aristocrats and famous people such as Vladimir Nabokov or Zarah Leander – but also bomb strikes, Gestapo interrogations and the post-war era when people grew tomatoes on the roof and kept goats in the courtyard. The house bar became a meeting point and secret stage for writers, actors and intellectuals. Here is where Romy Schneider quarrelled with Alain Delon. Brigitte Bardot and Luciano Pavarotti were also guests, as were Heinrich Böll and Günter Grass.
All this latent history needs to be brought out into the open – because this is how good stories work: they're genuine, not contrived, and include all the highs and lows.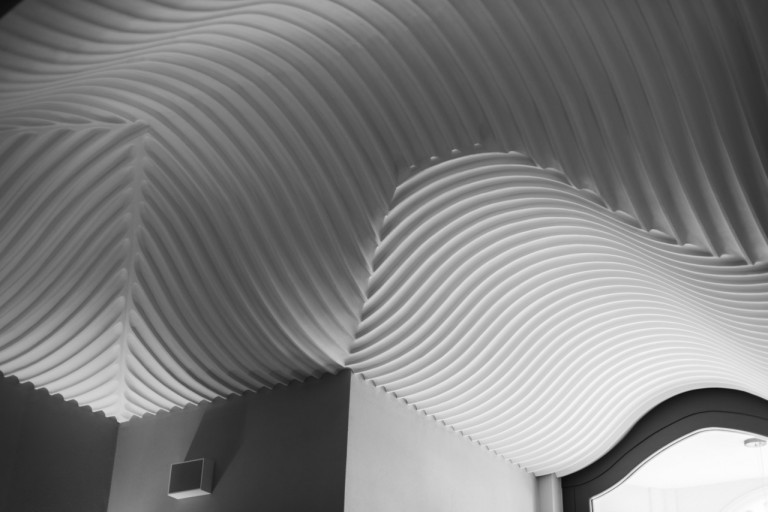 Continuing the story – strategically
Merely recounting events is insufficient if a brand strategy is to be viable in the future. What it must do is uncover cultural features that link the past with tomorrow – from architecture and design, and previous name choices to relevance for the immediate neighbourhood through events, partnerships and local gastronomy.
Research shows that the house was designed by a well-known art-nouveau architect. Its shell, fern and bat motifs are forming part of the new stylistic idiom. The programme for the new spa resonates with big names from the bygone era – from Romy Schneider to Greta Garbo. The hotel's traditionally strong link with the district is being transposed in numerous ways in the modern era: for example the bar brews a local craft beer and the chef picks fresh herbs from the hotel garden. His open kitchen generates a sense of familiarity with guests, as they can watch him at work. Even the menu reflects the hotel's past: where else can you order a quince sorbet infused with German sparkling wine and flavoured with high-proof alcohol from Prussian spirits production?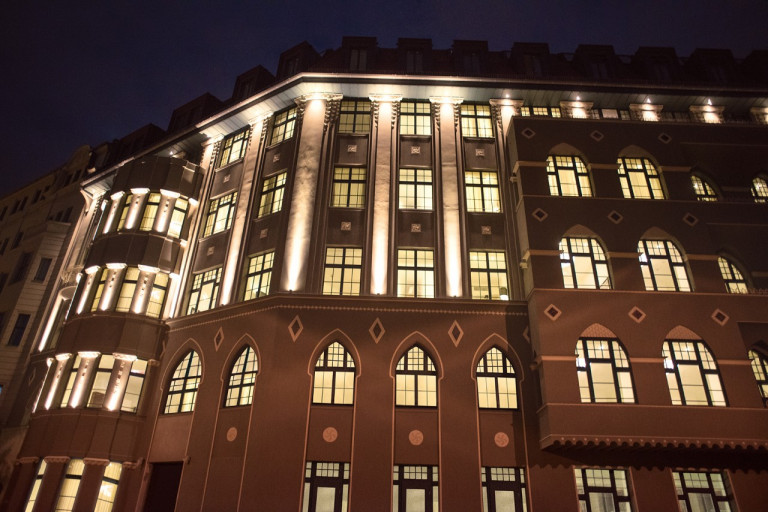 In the end other people are talking about it
The house is reopening as "Berlin's most exclusive luxury hotel" and is again becoming a private stage for international travellers and the local neighbourhood: secret parties for selected guests are already giving people something to talk about even before the official opening. The activities for the starting signal will be artistically staged. "Five stars are shining again," was the Tagesspiegel headline. Bild, Welt, Stern, Vogue, New York Times, HuffPost, Harper's Bazaar and other international media recognise the cultural value that the house contributes to the district and international travellers.
This is how to use cultural techniques strategically: translating history into relevant contexts – such as design, gastronomy and local district culture – integrates local and global interest groups. Cultural engineering continues to strategically write what began over a century ago, which is why it's becoming the method of choice for the conversions and new builds undertaken by the biggest hotel chains as well as independent hoteliers.